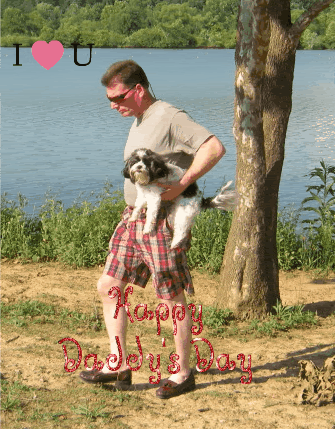 We did go to Lavendar Festival yesterday - but early in the morning so I wouldn't get too doggone hot!!!!
There were herbs and flowers everywhere and a lot of really neat stuff - The lady who organizes the festival is really picky about the vendors so there was not junk there - the Secret City Festival was full of JUNK!!!! Mom hates Junk -
met this little Pekingese - Isn't she cute? She could be my mom????
We kissed - but then I got BORED - after all, she is NOT my Suzuki and I didn't like her being so forward. I thought she might be my mom.....but I think she had other ideas!
She's begging me not to leave - as you can see I'm backing up!
Do you remember that little duckie that the Dughallmore Beagles sent to me???????? Well I love that little sucker. His eyes are long gone - I think one went in my tummy before mom caught on.....I'm sure it's gone on trough tho and daddy has picked it up.........BOL
Well me and the duckie are having a lot of fun.........look how dirty he is
I keep trying - but I just can't seem to destuff him.....I killed that squeaker tho
I got some new food and water bowls at the Lavendar Festival they are red - mom hasn't taken a picture of them yet - but I really like them - the have a wide opening and much easier for me to lick the bottom of......